Distributed feedback QCLs
A distributed-feedback (DFB) laser is a laser where the waveguide consists of a periodic structure which acts as a distributed reflector at a wavelength range within the gain envelope. The periodic waveguide structure may either modulate the loss or the refractive index of the laser cavity. This modulation causes one particular waveguide mode to be amplified above adjacent ones leading to single mode operation.
We apply this DFB technique to THz QCLs but putting a metal grating on the top of our waveguide, this grating causes a modulation of the waveguide loses and leads to a single mode QCL. By altering the thickness of the metals used we can tune the coupling/loses of the waveguide.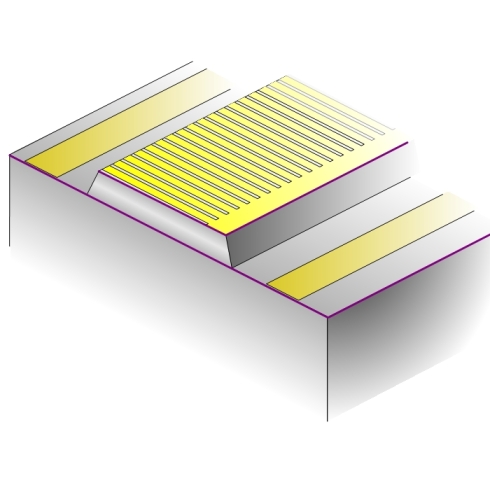 Figure 1:
Diagram of the metallic grating on the top of our QCL waveguide.